WEEK #22        Feb. 9, 2022

---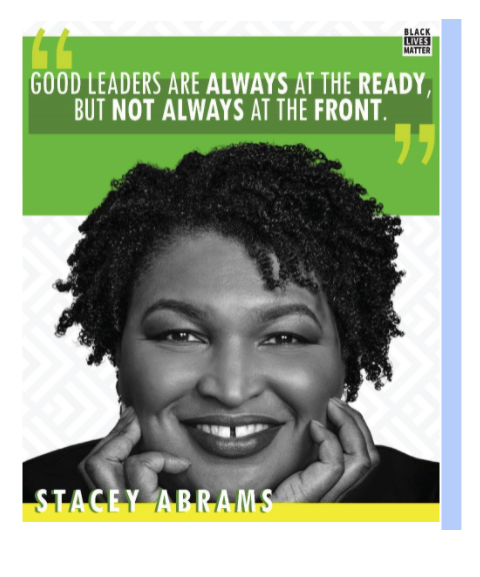 Stacey Abrams is an American politician, lawyer, voting rights activist, and author.
She served in the Georgia House of Representatives and was the minority leader from 2011 to 2017. Abrams founded Fair Fight Action in 2018, an organization to address voter
suppression. Her efforts have been widely credited with boosting voter turnout among
progressives in Georgia, including in the 2020 presidential election where Joe Biden won
the state.
---
---
The CHB PTA mourns the loss of wonderful 4th grade teacher Melissa Hodgins. Ms. Hodgins was smart, funny, kind, thoughtful … and an amazing teacher wholovedteaching. She was a gem and we are crushed by her passing.
Consider a donation to MFEE in her memory.
---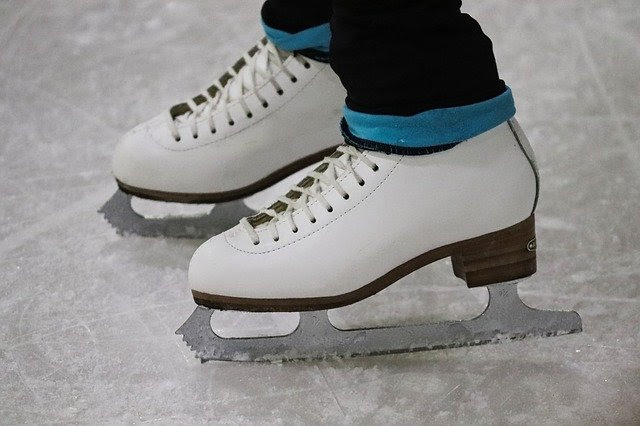 SAVE THE DATE:
For the Love of Skating is back!
DATE: April 9
TIME: 5:00pm
PLACE: Clary Anderson Arena
Join us for ice skating, pizza, and a bake sale!
Registration link coming soon.
---
Spiritwear
Shop the CHB Spirit wear store 24/7 online.
New items available!
---
Thanks for your support CHB families!
Your CHB PTA crew
Kim, Jaime, Shira, Devika and Kristine.
Reach out:
---
Si necesita esta traducción, envíenos un correo electrónico.
PTASchool EventsCalendar
GoogleCalendar OutlookCalendar
How to Sync theCalendarto Your iPhone
How to Sync theCalendarto Your Android Phone
ICS Link
https://calendar.google.com/calendar/ical/bullockpta.org_2htevliua2gdcsb0805aks4is8%40group.calendar.google.com/public/basic.ics

The CHB PTA is an affiliate of the National
and New Jersey PTAs and is a nonprofit 501(c)(3) organization.