WEEK #24   Feb. 22, 2022

---
---
Join us tonight and tomorrow night for CHB's Talent Show! Due to overwhelming participation, the show is split up over two nights, with all grades performing on both nights.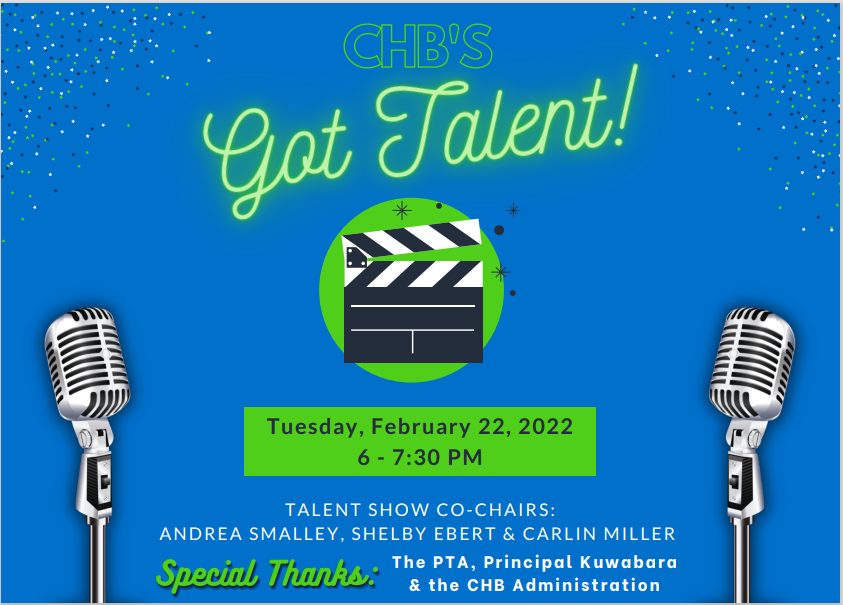 ---
Zoom info for Tuesday's show here.
Meeting ID: 876 9426 1269
Passcode: 518931
---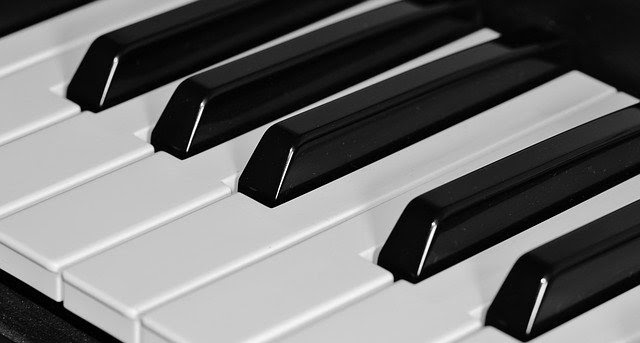 If you haven't had a chance to watch the CHBChorus concert, here's the link. It was delightful. Great work Mr. Posadas and Ms. Comeau. And congrats to all of the students.
---
The 5th grade is raising funds for two class trips, their yearbook and moving up ceremony.
Want to contribute? Venmo the PTA and mark as "5th grade."
Venmo@chb-pta
---
Save the date
for a bingo fundraiser at Just Jake's on Park Street
May 14, 7pm.
More info to follow.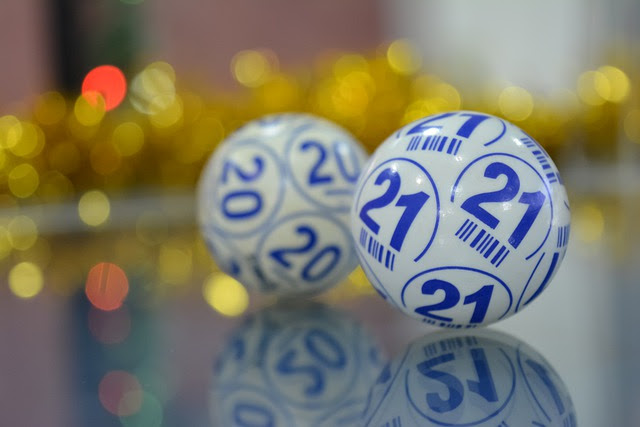 Want to join the PTA?
We have open positions for this year and next.
---
Spiritwear
Shop the CHB Spirit wear store 24/7online.
New items available!
Thanks for your support CHB families!
Your CHB PTA crew
Kim, Jaime, Shira, Devika and Kristine.
Reach out:
---
Si necesita esta traducción, envíenos un correo electrónico.
PTASchool EventsCalendar
GoogleCalendar OutlookCalendar
How to Sync theCalendarto Your iPhone
How to Sync theCalendarto Your Android Phone
ICS Link
https://calendar.google.com/calendar/ical/bullockpta.org_2htevliua2gdcsb0805aks4is8%40group.calendar.google.com/public/basic.ics

The CHB PTA is an affiliate of the National
and New Jersey PTAs and is a nonprofit 501(c)(3) organization.