---
January 11, 2023

PTA/District Calendar: Upcoming Events
This Saturday, January 14: Cycle for a cause! Join us at CycleBar Montclair for a 5th grade fundraiser at 12pm. Sign up here.
January 16: MLK Day On
January 18 at 8pm: PTA General Meeting via Zoom, all are welcome; Link is here. Meeting ID: 862-5758-6132; Code: 684796
January 23: ASE begins: spots still available, register here!
January 26: School tour at CHB for potential new families; volunteer sign up coming soon
February 11 at 6pm: Family Fun Dance! RSVP here
February 21 and 22 at 6pm: CHB Talent Show in person
PTA Meeting Agenda- January 18
Plan events for the rest of the year
Learn about PTA leadership opportunities for next year
Hear from our teacher liaison, Ms. Buttimore, along with Q&A with parents
Update on MFEE grants and new initiatives funded by the PTA
---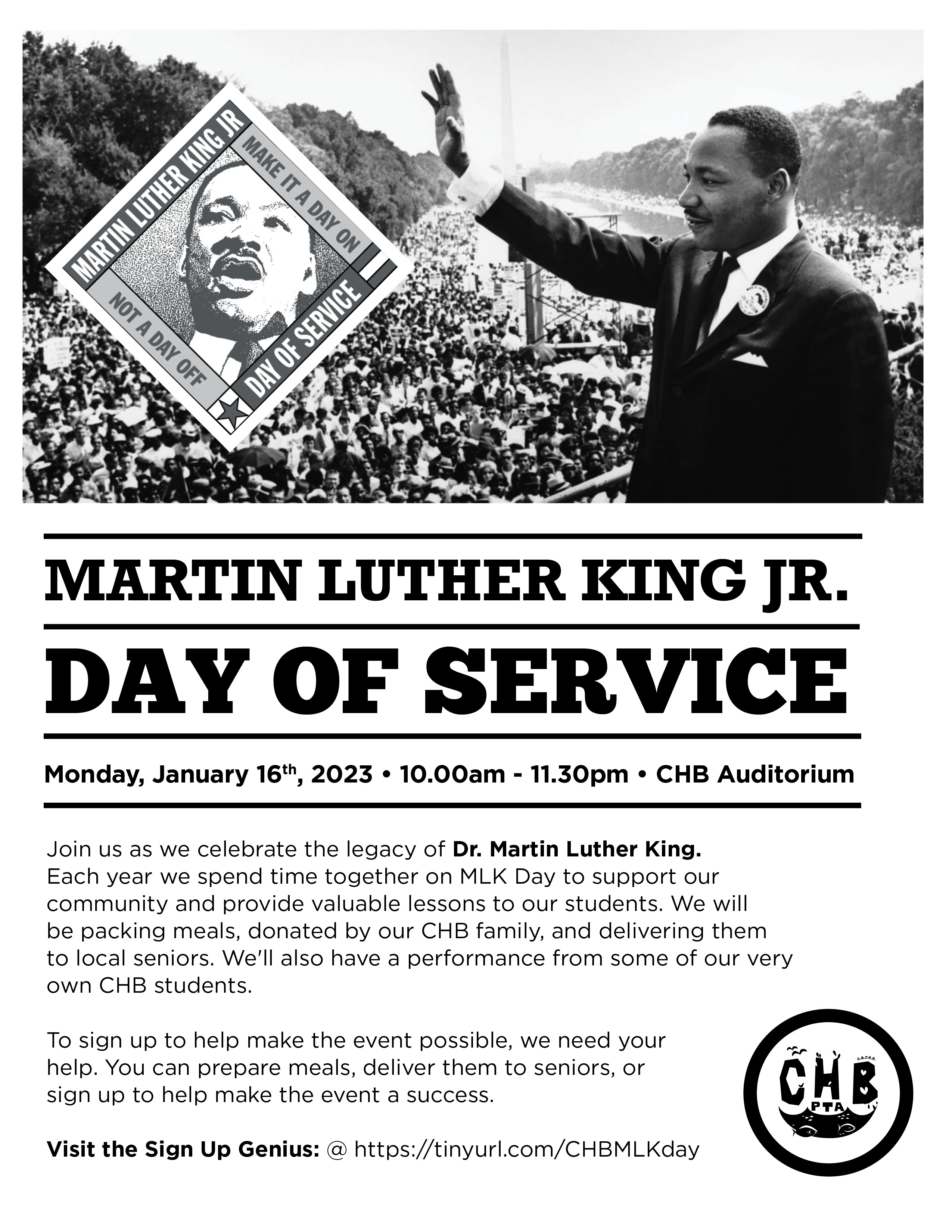 ---
Thursday is the last day to register for After School Enrichment. There is still space available in the following classes for grades 3-5: Taekwon-do, Hip-hop dance, Basketball, Lego robotics, and Tennis. Register here. Email Lauren Gutierrez for financial aid info.
The Family Fun Dance is on February 11 from 6pm-8pm at CHB. This event is fully sponsored by the PTA and dinner will be served. Please RSVP here so that we can get an accurate count.
---
Read the poster contest submission guide here.
---
Volunteer for committees here and learn about our initiatives and purchase spirit wear on our website. 
---
Thank you for reading!
Your CHB PTA crew
Shira, Shelby, Jill, Devika and Kristine.
Reach out:
---
Si necesita esta traducción, envíenos un correo electrónico.
PTA School Events Calendar
Google Calendar                       Outlook Calendar
How to Sync the Calendar to Your iPhone
How to Sync the Calendar to Your Android Phone
ICS Link
https://calendar.google.com/calendar/ical/bullockpta.org_2htevliua2gdcsb0805aks4is8%40group.calendar.google.com/public/basic.ics

The CHB PTA is an affiliate of the National
and New Jersey PTAs and is a nonprofit 501(c)(3) organization.