---
 WEEK #38
June 8th, 2022

Books, Picnics, Pride and More
 What a gorgeous night for our first CHB movie night…Thank you to Sandy Holder and Mr. Di Bello for making movie night a success! The weather was perfect. The tacos looked delicious. 
---
---
CHB Tours and PTA Meeting
---
Is your family new to CHB? Or are you a caregiver for a K-2 student who has not had a chance to do a school tour and visit the school?
The PTA has worked with Principal Kuwabara and parent volunteers to create a special opportunity for you to tour the school on Tuesday, June 14 at 6:30pm.
Sign up here!
Following the meeting we will be having thefinal PTA meeting of the year, in-person at 7:00pm. Even if you have never attended a PTA or won't be attending the tour, please join us!
CHILDCARE will be provided starting at 6:30pm.
---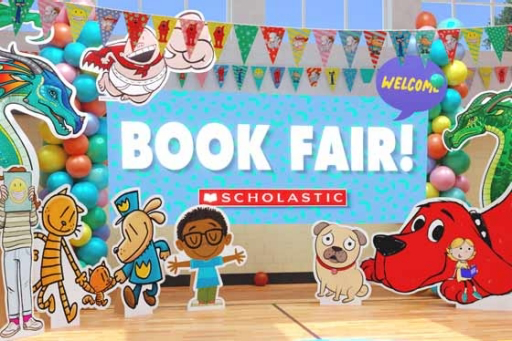 The book fair runs through June 13
9:00am-3:00pm
Family Shop Days:
6/10 5:00pm-8:00pm
6/11 9:00am-12:00pm
Students will visit the fair with their classes on Monday and Wednesday to preview and fill out wishlists. You can send in cash, checks, or Venmo to pay for the books and they'll be delivered to the classroom.
If you stop by on Friday evening, you'll get a coupon from Let's YO for 20% off your order. 10% of their proceeds will go to CHB.
We still need a few helpers! Sign up here.
You can also shop online at the CHB store.
---
Please click here for our envelope fundraiser to support the work of the PTA. We are so grateful for the support of our amazing families, and we need your continued support in order to have a full slate of in-person activities next year!
---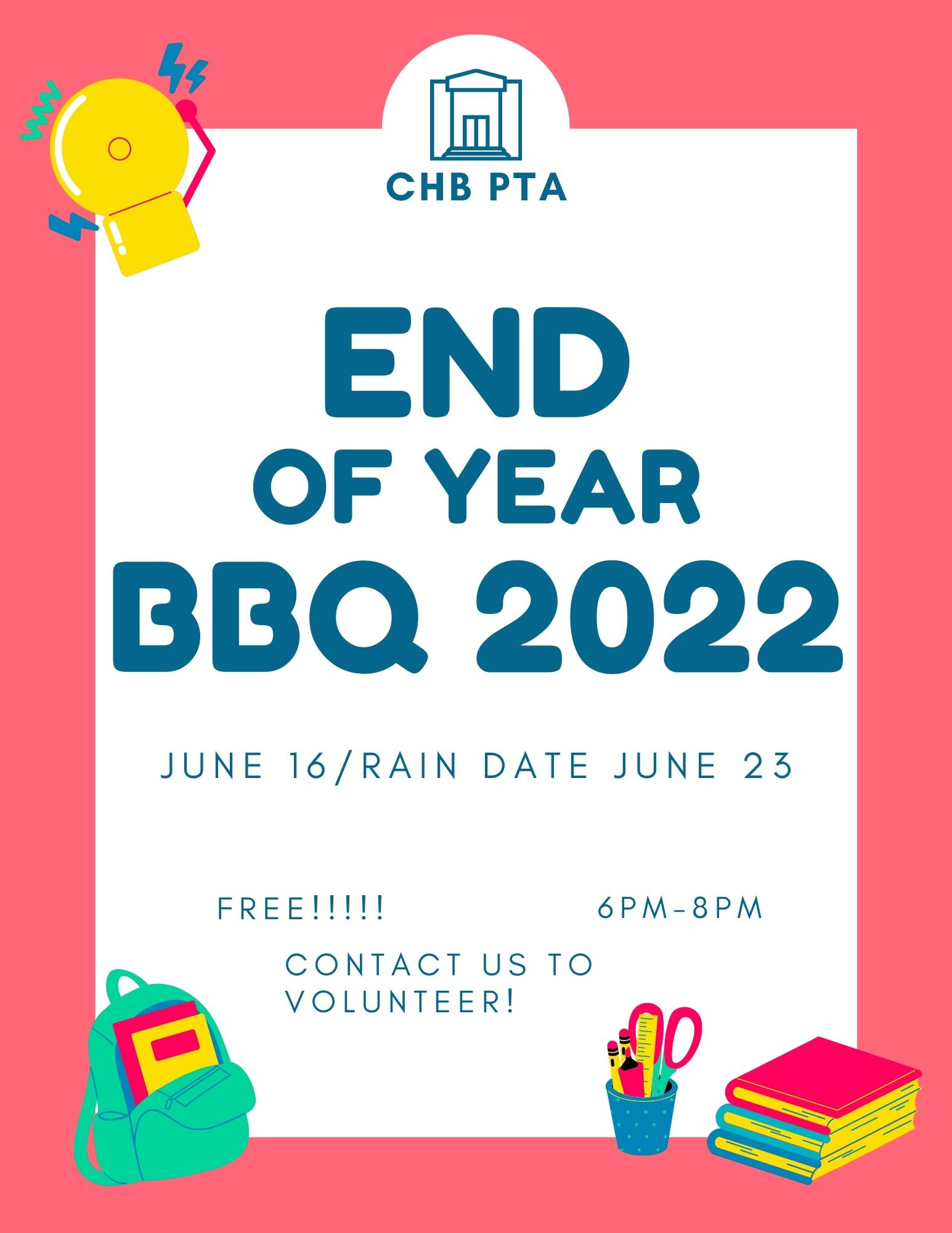 Please email us if you would like to volunteer for this event: picking up supplies, cooking, setting up, serving food, cleaning up.
---
        Pride Festival Comes to Montclair
Reminder:  Items in the Lost & Found will be donated VERY SOON. There is simply too much for us to keep.
---
Your CHB PTA crew
Kim, Jaime, Shira, Devika and Kristine.
Reach out:
Si necesita esta traducción, envíenos un correo electrónico.
PTA School Events Calendar
Google Calendar                       Outlook Calendar
How to Sync the Calendar to Your iPhone
How to Sync the Calendar to Your Android Phone
ICS Link
https://calendar.google.com/calendar/ical/bullockpta.org_2htevliua2gdcsb0805aks4is8%40group.calendar.google.com/public/basic.ics

The CHB PTA is an affiliate of the National
and New Jersey PTAs and is a nonprofit 501(c)(3) organization.