Dear Edgemont Community:
We are delighted to kick off our Fall after-school enrichment session for our amazing  Edgemont students. The Edgemont PTA offers a variety of after-school classes that spark curiosity, support healthy bodies, give our students an opportunity to enjoy new experiences, and build new friendships. Classes are offered from 2:50 – 3:50pm, Monday through Friday so children transition from the end of their school day directly to after-school classes. There are fees for these classes (to pay the external vendors and teachers who offer the classes), and scholarships are available. This session we are excited to present many NEW offerings, both indoors and outdoors!
We're looking forward to a great season!
Jessica Cikanek, Susan Firth, Lesley Peller
The Enrichment Committee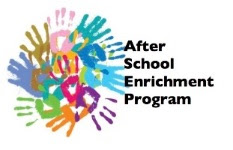 Fall Enrichment begins Oct. 2nd and runs through Dec. 8th. 
Registration Platform: We are continuing to use the online platform Homeroom, which allows parents to sign up and track all enrichment classes in one place. Instructions on how to sign up for classes will be sent in a separate email.  In the meantime, you can create an account and add your children's information in advance at www.homeroom.com.
Registration Process: On Tuesday, September 19th, at 9pm ET, Enrichment enrollment will open on Homeroom. Enrollment will end on Tuesday, September 26th.
Tips: 
1) Some classes fill up quickly. Please add yourself to the waitlist if the class fills up.
2) You do not need to check out students individually. You can add all of the classes to your cart at once and then check out. Classes are held in your cart for 25 minutes.
3) We cannot accommodate students after the registration period is over.
Aftercare: If your child is in aftercare, the on-site supervisor will bring your child back to aftercare at the end of the Enrichment class.
Scholarships: We are pleased to offer no cost tuition for students in each class.It is our goal that children can attend classes regardless of ability to pay. If you wish to seek financial assistance for your children to attend enrichment, please contact  Principal Carr at bcarrclemente@montclair.k12.nj.us or Ms. Gunaydin, Edgemont's Guidance Counselor, at egunaydin@montclair.k12.nj.us for support with your application. All scholarship applications are due Tuesday, September 19, 2023 by 9am
How to Book Classes Once the Registration Period Opens
Visit the Edgemont page here.  If you log into your account directly from www.homeroom.com, you must search for Edgemont Montessori School in the top search bar.
While viewing classes, you can filter by grade level or day of the week at the top.
To learn more about a program, click on the course title which will provide you with more information on the course and the company leading it.
When enrollment opens and you're ready to book, click "Login to Purchase" (or "Add to Cart" if you are already logged in) If you don't already have an account on Homeroom, click "New to Homeroom? Sign Up" to create an account.
Once you're done selecting classes, click your cart button in the upper right hand corner and click "View My Cart".
Proceed to checkout where you'll add your student information for each class. Be sure to select an after class dismissal option for each course and student.
After all student information has been added, you'll finalize your purchase by adding in your credit card.
Lastly, once all classes have been booked, you'll be able to see them in your Homeroom account or add them to your Google calendar.
A confirmation email will be sent immediately after purchase and as a reminder 48 hours before the first class starts.
During enrollment, if you ever have any questions or need to support, feel free to use the chat box in the lower right hand corner on the Homeroom site.